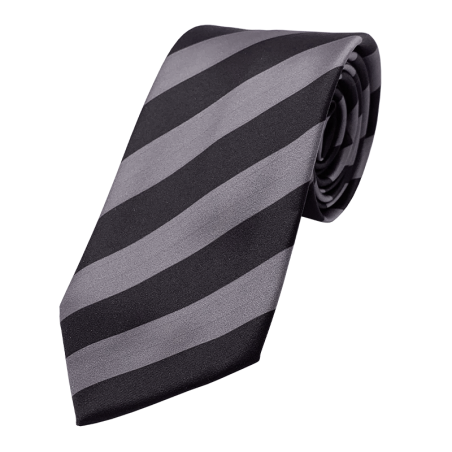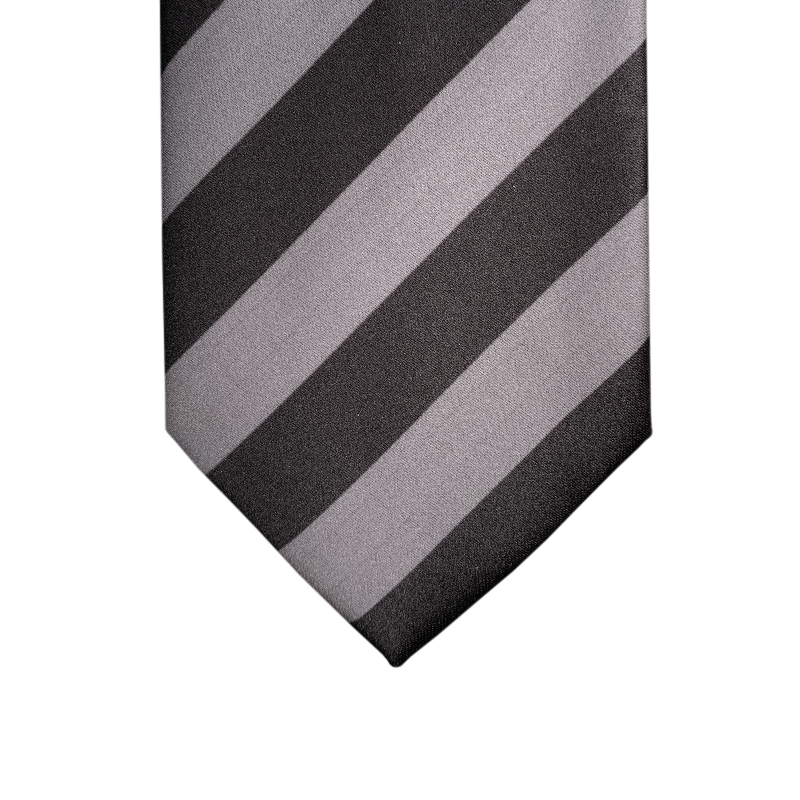 Dark grey and black striped tie
This tie to tie, with gray and black stripes, remains sober while being elegant. Gray and black come together perfectly to match all your outfits. Its regular lines bring harmony and a final touch essential to your outfit.
This tie is made from polyester, a durable material that resists shrinkage, stretching, wrinkling and abrasions. To the touch, this material is smooth, soft and light. It is therefore an ideal fabric for a quality tie and easy to maintain!
Size:
- 145 cm long
- 7 cm at the widest

Maintenance tips:
- Machine wash at 40°C
- Ironing upside down without insisting with a damp cloth

Commitment to the environment:
The ties are made of polyester. This material is renewable and recyclable. CRAVATE France is committed to protecting the environment by constantly reducing its energy consumption and reducing its waste. The fabrics used are Oeko-Tex certified so non-toxic and respectful of the planet.