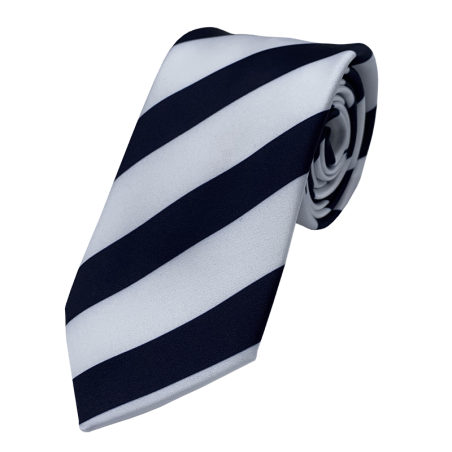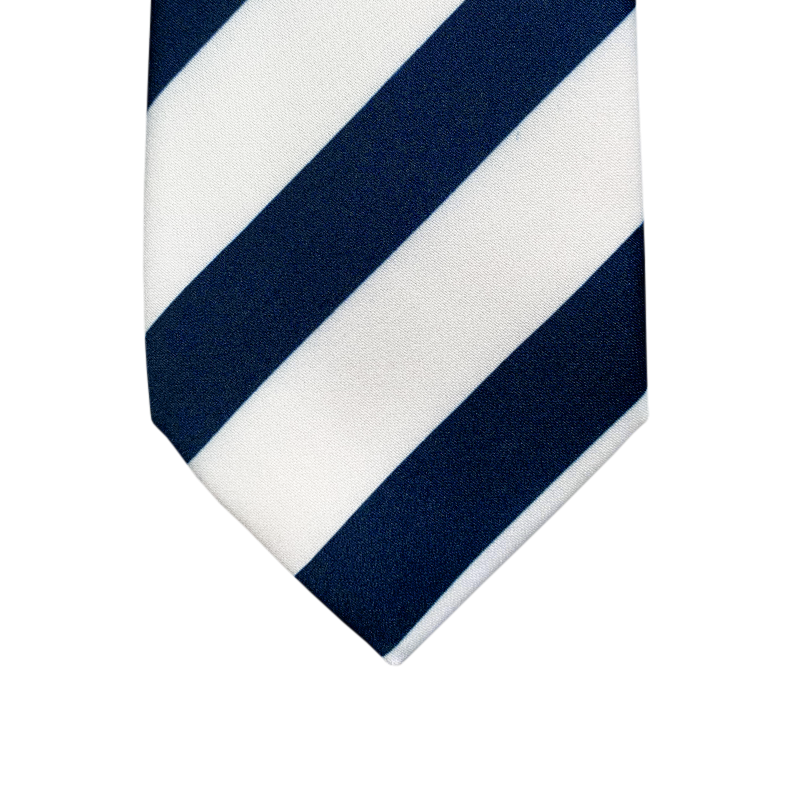 White tie with dark blue stripes
This off-white and midnight blue tie is perfect to dress up your ceremonial costumes. Its wide bands will add look and presence to your outfit while remaining in sober tones.
Made of polyester, this tie is durable and strong. Indeed, its meshes do not move over time and are easy to maintain. The fabric is also lightweight, soft and pleasant to the touch. It is ideal for a quality tie and easy to maintain!
Tie printed and made in Auvergne-Rhône-Alpes.